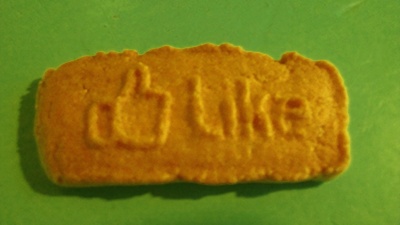 More than a decade ago, Dutch computer programmer Jos van der Meer originally thought up and eventually patented his Surfbook site in 2001 and 2002 before Facebook launched it site in 2003. Surfbook let users share their information with selected people, approve posts using a 'like' button and link to external information. Van der Meer passed away in 2004 aged 44, but in Feburary 2013 the patent holders, Rembrandt Social Media run by his elder brother Wil van der Meer, filed a lawsuit against Facebook for infringement just as the latter hit the stock market. Van der Meer said that it is about recognition, not about the money.
Although Facebook usually swats its opponents out of the way like flies, this case has made it all the way to a federal jury trial in the US, which is extremely rare. And even though Rembrandt Social Media can prove it was first, Facebook can claim that the market was going that way anyways and swat another fly. If RSM were to win its case, it would probably be paid money for damages and the Dutch could lay claim to Facebook down the pub.
US sources read as if RSM is just a patent troll trying to make money off the Van der Meer family and that Facebook is so big it does whatever it wants anyways.
(Links: phys.org, www.nrc.nl)
Tags: Facebook, infringement, patents