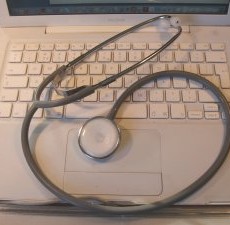 Happy New Year! Now let's get to it.
Irish woman Adrienne Cullen had been campaigning for transparency in hospital care after she was left with terminal cervical cancer due to a grave medical error at a Dutch hospital, the mostly costly in Dutch medical history, to the tune of €545,000.
Sadly, Cullen passed away right before the new year, aged 58.
She had undergone tests in the Netherlands in 2011, but only two years later did doctors notice she had cancer. By 2015 her cancer had spread, and it was terminal. UMCU teaching hospital in Utrecht offered her €500,000 as long as she signed a gagging order to shut her up. Not taking this lying down, Cullen starting campaigning for more transparency about medical errors, and I bet told them to stuff it.
As well as giving lecture in her final days, Cullen was given an honorary doctorate by the University of Cork in Ireland. Her book 'Deny, Dismiss, Dehumanize: What Happened When I went to Hospital' will be published soon. Her entire story didn't go unnoticed by the Dutch-language media either.
(Link: dutchnews.nl)