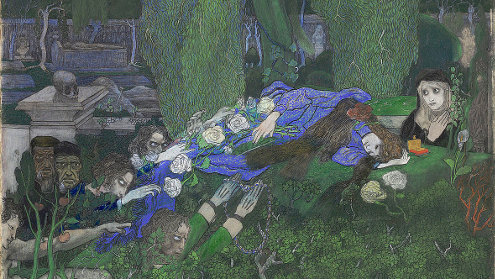 Van Gogh, Mondrian and Toorop: Gemeentemuseum in The Hague calls them the three most important Dutch artists of the late 1800s and early 1900s, and if you have only ever heard of the first two, now's the time to rectify that.
Apart from mentioning his importance, Toorop is difficult to define. Koen Kleijn writes in Groene Amsterdammer that "the diversity of his work was so great, one could barely speak of a consistent artistic path."
"If you first encountered the exhibition in The Hague, you could well believe that you were looking at the work of five or six different artists." Toorop's paintings and drawings ranged from realistic, engaged work to sunny paintings of flowery women in white dresses sipping tea; and from rich and colourful pointillist paintings to grave works full of symbolism. "This description could create the impression that these periods were all flings, fleeting and uncertain, but that's not true. Toorop was phenomenally talented. Everything he did, he did splendidly."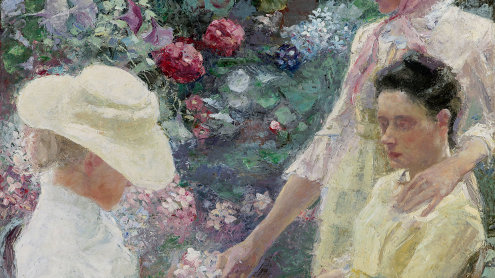 The exhibition, curator Gerard van Wezel's life's work according to NRC, runs until 29 May.
(Images all crops; via Wikimedia Commons here, here and here)