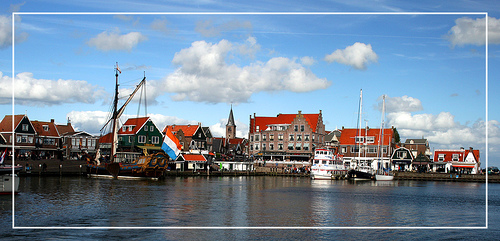 Dutch frozen fish company Iglo's search for the new Captain Iglo (Kapitein Iglo) continues with 30 candidates wanting the job, including 10 women and even a 9 year old girl. The rest were men, young and old, with and without beards. The candidates were subjected to a jury of children during a boat trip around Amsterdam.
Tiemen, the oldest man who applied, was 72 and resembled the already existing bearded captain, but one of the favourites with the jury was 30 year old Samira, a Dutch-Moroccan woman. Part of the selection process included handing out fish sticks to kids, and Samira went one further and brought her own homemade dipping sauce.
Knowing that the Netherlands has never had their own Captain Iglo, going with Tiemen would mean nothing new for the brand and although a safe bet, would reinforce the idea that women and men without beards were wasting their time applying. However, choosing a woman could really spice up the brand's image and give the marketing people lots of new angles. Let's see how that plays out.
(Link: www.deondernemer.nl, Photo of Volendam by quantz, some rights reserved)