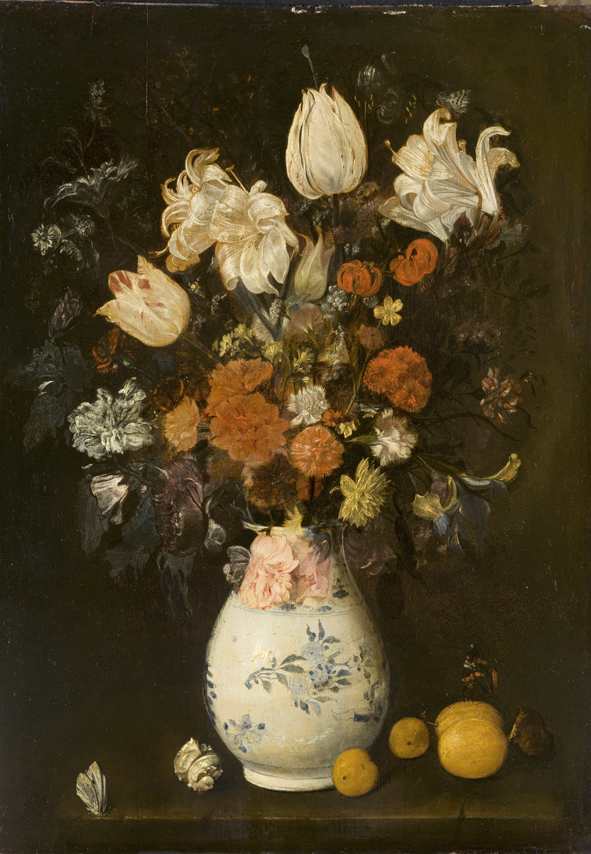 The Frans Hals Museum recently discovered this lost painting by Judith Leyster (1609-1660), the first female Dutch master painter.
The painting depicts a still life of a Chinese vase with flowers. Its Belgian owner, Mrs Luc from Ostend, alerted the museum in August of its existence. Although she was aware art collectors knew about the painting (it is listed in an inventory in Leyster's husband's possessions), she was waiting for the right moment to reveal the work, which she originally bought for about 500 euro in the 1970s.
Leyster became a master painter in 1633, the first woman in the West to do so. Her paintings seem inspired by Frans Hals, showing jolly drinkers, musicians and playing children. Both Leyster and Hals had their studios in Haarlem. After Leyster married fellow painter Jan Miense Molenaer in 1636, her output dwindled to a trickle, her last known painting being from 1643 until a few months ago.
The Frans Hals Museum quotes Leyster expert Frima Fox Hofrichter:
Many art historians have often assumed that Judith Leyster gave up painting upon her marriage. With the discovery of the flower still life and its date of 1654, we now have documentation that she continued her career as a painter. It is likely that Leyster moved to still-lives and botanical studies after her marriage, perhaps to split the market with her husband.
The Frans Hals Museum will host a Leyster exhibition from 19 December 2009 till May 9, 2010.
(Link: Parool. Source image: Frans Hals Museum.)
Tags: Haarlem, Judith Leyster, painters, women