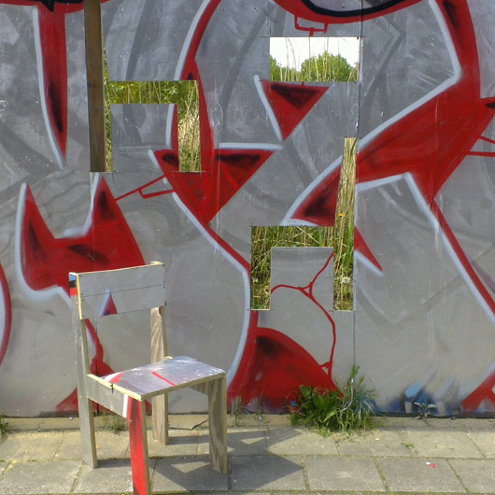 Artist Jurjen Semeijn says this about his Street Furniture project:
This is a series of unique pieces of furniture as art created from materials found and appropriated around the city of Amsterdam. On the spot where the materials were found these seemingly worthless road signs, fences and planters were freestyle (yes, without any plans) sawn, drilled, cut, screwed and put together as quickly as possible, turning them into extremely valuable pieces. Eventually they were left for lucky collectors to find.
Each object is accompanied by before and after photos, the time that it took to create the piece, and a list of the tools and machines involved (typically a saw, a measure, a felt pen, a screw driver, some screws, and 'imagination'). Semeijn calls this type of forging art 'guerilla upcycling'.
(Via: Trendbeheer. Photo: Jurjen Semeijn)
Tags: furniture, Jurjen Semeijn, streets, vandalism