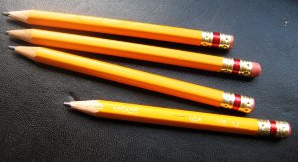 I read the article 'Yves Saint Laurent advert banned for using 'unhealthily underweight' model', but only when I read a Dutch article did I find out that the banned advert featured 18-year-old Dutch model Kiki Willems from Maastricht.
I can't judge if she has a weight or eating disorder, but I can say that there are many tall, thin yet healthy Dutch girls and women around me that have diets ranging from strict vegan to burgers and fries.
According to a Limburg radio interview with a Vogue fashion expert Willem has been a 'plank' her whole life. And yes many Dutch people are apparently offended by the advert. Arguing that seeing super thin models sends a bad signal to girls is surely a valuable point, but it's funny how with today's trend of using bigger models nobody is pulling adverts saying that big models promote bad eating habits because that would be fat-shaming and assuming they eat poorly.
France has a specific BMI for models that can be circumvented if we believe the media, the UK has the Advertising Standards Authority (ASA) monitoring adverts and the Netherlands to my knowledge has nothing but opinions.
(Links: www.waarmaarraar.nl, www.l1)