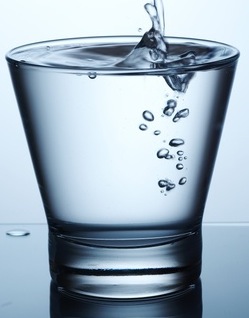 I once had a Dutch roommate back in Québec in the 1990s who asked me why our tap water looked so afwul. I explained that it's slightly cloudy because it's full of chlorine, but tastes fine. Many people pour water into a jug fitted with a carbon filter and keep it in the fridge. Problem solved.
"Isn't there chlorine in the water in the Netherlands?" "Oh, no" she said, "we have very clean water". For years I thought the Dutch were water geniuses and that Quebeckers were water dummies.
It turns out Dutch water has a dirty little secret: it's chock full of the bacteria that causes legionnaire's disease. Professor Annelies van Bronswijk, Professor of Health Technology at Eindhoven University of Technology estimates that 800 people die of legionnaires' disease every year, more than the dozens quoted in official statistics. "Since severe pneumonia is what most people with legionnaires' disease die from, you can put two and two together and get a proper estimate of the problem."
These days, Western countries chlorinate with monochloramine, a compound of chlorine, which doesn't leave a taste.