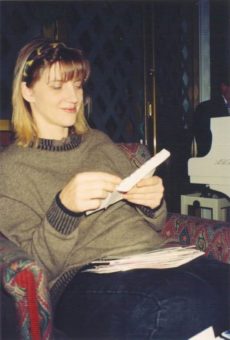 Directed by Paula van der Oest and written by Moniek Kramer, Dutch thriller 'Accused' from 2014 (in Dutch 'Lucia de B.', named after the main character and real-life accused Lucia de Berk – Dutch tradition only allows a last name initial in the press) has been sold to American interests, according to Dutch broadcaster Omroep West. The film is scheduled to be released early next year in North America, according to Rinkel Film. 'Accused' was selected as the Dutch entry for the Best Foreign Language Film at the 87th Academy Awards, making the January Shortlist.
In 2001, Lucia de Berk a licensed paediatric nurse from The Hague was accused of having murdered dozens of patients. Most of her guilt was determined by statistics: she had been near the victims at the time of their deaths, and although a direct link with her in the form of a confession or evidence could not be established, the court found that the statistical likelihood of her being near all these victims at the time of death was so minute, she must have done it.
According to Wikipedia, in 2003, she was sentenced to life imprisonment (for which no parole is possible under Dutch law) for four murders and three attempted murders of patients in her care. After an appeal in 2004 she was convicted of seven murders and three attempts. Her conviction was controversial in the media and among scientists, and was questioned by investigative reporter Peter R. de Vries. In October 2008, the case was reopened by the Supreme Court of the Netherlands, as new facts had been uncovered that undermined the previous verdicts. De Berk was freed, and her case was re-tried; she was exonerated in April 2010.
At this time it's unclear whether the film will hit movies theatres due to the health crisis, but it will be available as video on demand (VOD).
(Link: denhaagfm.nl, Photo of Lucia de Berk by Carole Edrich. Some rights reserved)