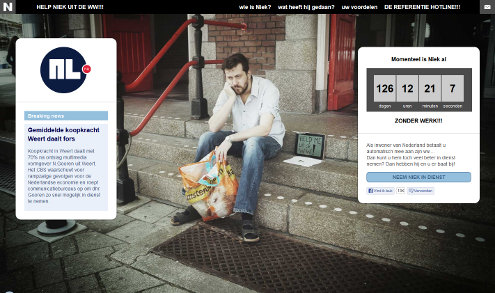 Multimedia designer Niek Gooren from Weert in Limburg lost his job earlier this year. Applying for new jobs the traditional way did not help, so he decided to set up a website full of funny hyperbole to show the world why it should hire him.
Next to a photo of Niek begging in the street a banner admonishes would-be employers: "As a citizen of the Netherlands you contribute to Niek's unemployment benefits. Surely it would be better to hire him. That way you and he both benefit."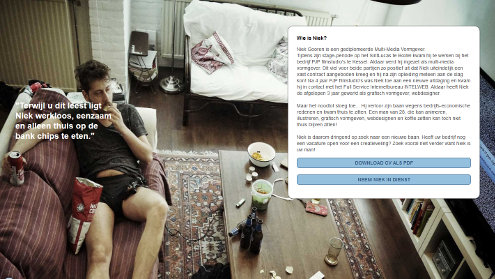 Overlayed on a photo of Niek watching noise on the television is the text: "While you are reading this, Niek lies on the couch at home, lonely and unemployed, eating crisps."
Also: "Did you know that Niek likes his coffee black? That makes him cheaper than the average coffee drinking employee because you will save on sugar and milk."
Gooren's campaign appears to be a success. He told Bright.nl that he has got a day job, figuratively speaking, in going to job interviews on the basis of his website. He's already been interviewed by Banbao (toys), Wehkamp (mail order), Air France KLM (airline) and De Bijenkorf (department store).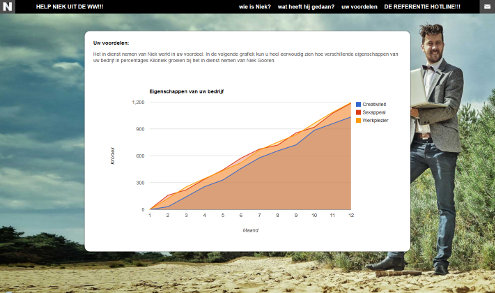 Gooren's website is at helpniekuitdeww.nl, 'help Niek off the dole dot nl'. The illustrations are screen shots of that site.