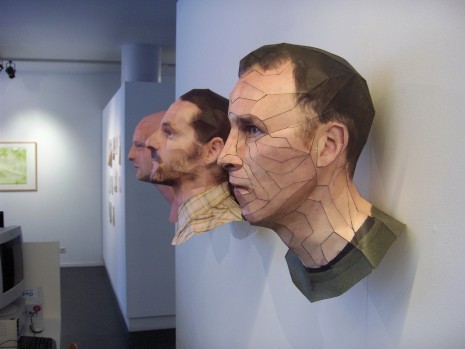 Heerlen-born, Rotterdam-based artist Bert Simons makes these scarily realistic papercraft models, by first making 3D models of real subjects. Playing with the uncanny valley, eh? Dude uses Free Software, namely the 3D package Blender (originally from Dutch company Not a Number, but released as GPL software after a donation drive); and Ubuntu for his web server.
See also: Papercraft models of the industrial age.
Via Boingboing. Source photo: Bert Simons.
Tags: blender, Heerlen, papercraft, Rotterdam