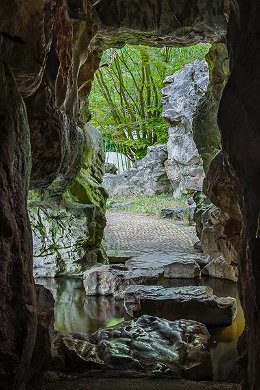 Jip Moors and his father Holly went to the volunteer-run botanical garden in Haren and asked each volunteer what their favourite spot was. This led to an album of 16 photos by Jip Moors. Father Holly interviewed the volunteers and wrote the accompanying text.
The hortus botanica features amongst others a Chinese garden, a rock garden, an apple orchard and a bamboo forest.
The Hortus Haren was founded in 1626 in Groningen by pharmacist Henry Munting out of necessity—colleagues sent him plants from all over Europe and he needed a place to put them. Munting's knowledge of plants grew enormously and at 1654 at age 71 he even became the first botany professor of the republic. Later, the Muntings had to sell the garden to the state because they couldn't afford the upkeep, but they were hired for generations to tend the garden.
In 1917 the garden was moved to the nearby town of Haren because it was getting too big. The owners wanted to add new greenhouses for which there was no room at the inner city location. Currently the garden occupies 200,000 square metres.
(Photo: Jip Moors)
Tags: gardens, Groningen, Haren, Holly Moors, Jip Moors, pharmacy