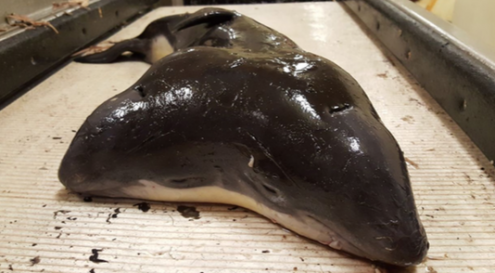 Recently the world media reported about the two-headed porpoise, found caught in a beamtrawl net, in the North Sea, about 15 nautical miles (28 km) west of Hoek van Holland, South Holland.
And apparently, it was a one-in-a-billion discovery. Problem is, even though photos of the animal have been doing the rounds, the creature was thrown back into the sea.
Unknown to Edwin Kompanje, the Dutch scientist desperate to get his hands on this rarity and who co-wrote a paper about it, the fishermen said they thought it was illegal to collect it. "They took four photographs and threw it back into the sea, losing it forever.
(Link: improbable.com, Photo hetnatuurhistorisch.nl)