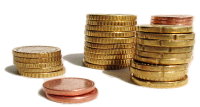 There is something in the air, a certain je ne sais quoi that brings the UK and the Netherlands together in odd ways lately. British newspaper The Guardian is busy investigating and publishing information about big UK businesses that avoid taxes by setting up shop in Amsterdam.
One of these companies is Diageo, which owns brands like Johnnie Walker and Smirnoff. According to The Guardian, Diageo cut its tax bill by £ 100 mln (about 1,109,285.00 mln euro) by moving its profits to a subsidiary located near the Amsterdam Sloterdijk train station – at least on paper. The paper has announced that it will reveal information on another internationally renowned corporation that set up shop in Amsterdam to evade taxes. The investigated schemes are presumed to be legal. Apparently some 20,000 companies on paper are "located" in Amsterdam, and that this tax gap would equal the income taxes paid by 20,000 ordinary British households.
On the flip side, Dutch newspaper De Volkskrant talks about Dutch Princess Christina who lives in London and gladly makes use of the 'Guernsey route', which is perfectly legal, to 'park' her money. She has placed her assets on the British isle of Guernsey to avoid paying taxes, or as the Rijksvoorlichtingsdienst (the Royal family's PR agency) poetically puts it, "because she is very careful about managing her fortune."
Tit for tat?
(Links: nieuwsuitamsterdam.nl, De Volkskrant)