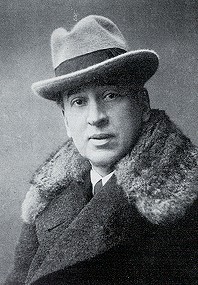 Today marks the start of the Boekenweek, the Dutch week to promote books. This year's motto is "Of old people…," after Louis Couperus' classic 1906 psychological novel Of Old People and Things That Pass… The theme focuses on old age, both in people and books, and has already been criticised by those who feel that youngsters should be encouraged to read books, not discouraged.
More interesting for 24 Oranges readers may be that Alexander Teixeira de Mattos' classic translation of Couperus' masterpiece has recently become available in many formats at the Internet Archive. If anyone would like a version that is more accessible (plain text, HTML, PDF), let me know and I'll try and post one here. The Dutch version is available from DBNL.org.
Of Old People follows a couple of murderers in their old age, and their children and grand children, and shows how one gruesome act committed many years ago is felt in the family today.
(Picture: Louis Couperus)