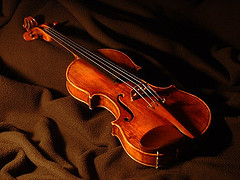 On Sunday, 28 January 2018, Dutch classical music orchestra LUDWIG won a Grammy in the category Best Classical Solo Vocal Album with 'Crazy Girl Crazy', directed and sung by Canadian conductor and soprano Barbara Hannigan, aka the 'conducting soprano'.
Peppie Wiersma, artistic director of the collective, qualified this feat as 'quite incredible'. "We've only been doing this for a few years and this is our first CD. The fact that we're the only Dutch winners makes it extra special". The album Crazy Girl Crazy includes the Girl Crazy Suite, with music written by George Gershwin and lyrics by his brother Ira Gershwin.
Despite receiving no subsidies or not really doing any fancy marketing (a very big point of contention in the Netherlands), LUDWIG was very quickly successful and has won many Dutch prizes since their debut in 2014.
The only other Dutch person to be nominated for a Grammy this year was conductor Reinbert de Leeuw in the category Best Classical Compendium, but unfortunately, he did not win. The 79-year-old De Leeuw was said to have been 'a bit disappointed'.
Here is LUDWIG performing in concert.
(Link: nos.nl, Photo of Carlo Antonio Testore violin, Milan, 1738 by Jason Hollinger, some rights reserved)