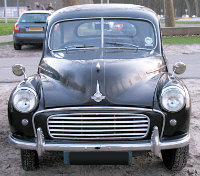 Following a government decision to start applying road tax to classic cars, the Netherlands saw an exodus of such cars in 2013, Nieuwsblad reports.
Last year 14,115 classic cars were sold to foreign buyers. This number was less than half that in 2012, namely 6,182 cars. The 'oldtimers', as classic cars are called in Dutch, were sold mostly to Polish buyers (18.2%), followed by buyers from Libya (12.8%), Lithuania (7.9%) and Belgium (7.7%).
Under the old rules, cars aged 25 years and older were exempt from paying road tax, under the new rules that age has become 40 years.
See also: Number of classic cars and motors doubled in seven years