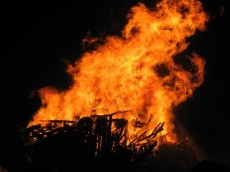 Last weekend a fire broke out in Rotterdam after a resident said they smelled something odd and found it difficult to breathe.
An ambulance showed up on the scene, but it wasn't clear to them where the fire was. As well, the fire brigade couldn't find a gas leak.
Eventually a hazardous materials expert was dispatched to the scene, and after searching, they figured out that the odour came from a flat where someone was cooking with very hot sambal, aka hot sauce.
And yes, this does sounds like the plot for a fantastic 1970s hot sauce commercial. There's a lot of sambal in food here, especially if you order or cook Indonesian or Surinamese food.
(Link: rijnmond.nl)