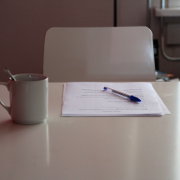 Four unions are planning to introduce a pension fund that is tailor-made for the self-employed, NRC reported last Thursday.
The fund called ZZP Pensioen allows for a variable contribution, as the self-employed have a variable income, and the money saved can also be used to cover extended sick leave. The initiators are Zelfstandigen Bouw, ZZP Nederland, FNV Zelfstandigen and PZO-ZZP.
According to NRC, only a third of the 750,000 self-employed in the Netherlands are saving for retirement.
The new fund is still looking for a provider. According to Z24, ZZP Nederland has been in talks with insurers but so far, the insurers want to bundle all kinds of unnecessary insurances with the pensions.
Why don't the self-employed use existing pension plans? They are way too expensive (in Dutch).
Tags: freelancers, pension funds, pensions, self-employed