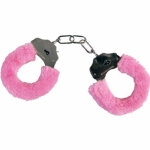 This week, Texaco filling station 'Nard Thijs' in Bakel, Noord-Brabant started selling vibrators, kinky handcuffs, condoms and other sex toys. They are probably the only filling station in the Netherlands to do so. The vibrators are discretely wrapped and come in all shapes and sizes.
"Since the price of pertrol is going up again, it's good to be creative as an entrepreneur." Right on, dude.
Apparently, Texaco in the US is not amused. Prudes. Selling porno mags is fine, oddly enough. And last time I checked, condoms were not sex toys.
(Link: De Telegraaf)
Tags: filling station, sex toys, tank station, vibrators