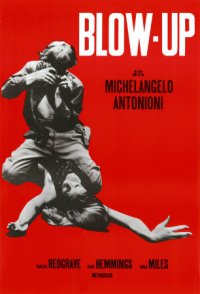 So many expressions in English about the Dutch are negative: 'Dutch uncle' (finger pointing criticism), 'going Dutch' (splitting the bill when you go out) and 'Dutch courage' (alcohol induced courage), but now the Italians have come up with a new one, ripe for the Internet age: The Amsterdam Syndrome.
The Amsterdam Syndrome is known by Italian sexologists as 'Sindrome di Amsterdam', according to Italian newspaper La Stampa yesterday. Vice-president of the European Federation of Sexologists Chiara Simonelli explains: "Thanks to YouTube (sarcastically speaking) and an amateur video camera or mobile phone, men film their wives and lovers cheating on them and place it on the Internet. Notice the opposite is not mentioned.
"Everbody can see her, in fact everyone has to see her, but nobody can touch her." A form of revenge for some, but also (trying to understand how Italians think here) a form of exhibitionism that is sometimes consentual. And here I thought that the cliché was that some 30% of Italian men fantasize about their mothers when gettin' busy.
Why does Amsterdam 'get the shaft' linguistically speaking? Bearing all is apparently what they do in Amsterdam's Red Light District (now I'm being sarcastic), which is not true. They all wear underwear tops and bottoms when you go by so you can use your imagination.
(Link: telegraaf.nl, lastampa.it)