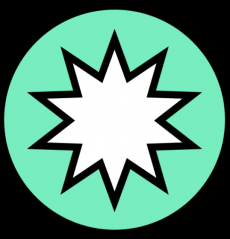 You meet someone and you want to exchange all your social media details, and that's a lot of work. Dutch-born David Wyler and his American business partner Ankur Jain, both Silicon Valley entrepreneurs with many accolades, have developed a free mobile app called 'Knock Knock' that lets you swap details and instantly follow people. Unfortunately, Google Play won't let me download it to my Samsung Galaxy to try it out, but y'all go ahead.
The app has received undisclosed investments from British investor Richard Branson, American rapper Will.i.am. and American actor Sophia Bush who can all be seen in the promo video. For reasons unknown – and I have asked – Bush was left out of the Dutch sources of this article as well as Jain, which is very odd.
Knock Knock is apparently the third in a series of similar apps, as Spincard and Bump were first, but are not around anymore. Maybe third time's the charm.
(Links: techcrunch.com, www.rtlnieuws.nl)