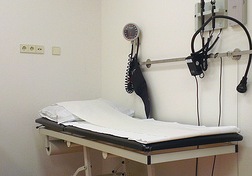 A survey conducted by women's magazine 'Opzij' showed that single women are refused IVF treatment at 19 out of the 39 Dutch hospitals they researched, indicating discrimination. They are often told to go somewhere else with better facilities like a sperm bank or with counselling to avoid telling them flat out they won't treat single women. The hospitals' moral view is often that 'a child should have two parents', but it is illegal to refuse someone based on their single 'lifestyle'. On the other hand, a history of abuse or addiction is a good reason to refuse treatment to someone.
Frank Broekmans of the Dutch association of gynaecologists and obstetrician says hospitals that refuse to perform IVF are not acting unlawfully because enough hospitals can cater to single women and it's not necessary medical attention. He also believes a child is not well-served by having only one parent, but again, that's discrimination even if it is a widely-held belief.
Bart Fauser of the UMC Utrecht hospital, the same hospital where Broekmans works and the most friendly towards single women looking for IVF treatment, says that there is no scientific proof that children of a single parent have a worse time of it. Once Fauser tried to screen a couple before an IVF treatment and he was heavily criticised, leading him to believe that couples always seem to have the right to decide what's best for them, but not single women.
All I know is that Belgium has more IVF clinics, and like for many procedures including childbirth (if I can continue to believe the people around me), Dutch residents cross the border to get treated without the hassles they experience in the Netherlands.
(Links: www.volkskrant.nl, www.opzij.nl)