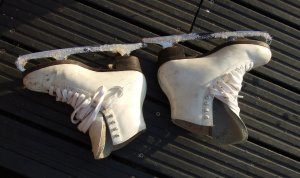 Speed skaters have suffered no ill effects from the economic crisis, reports Z24 (Dutch).
The on-line financial magazine points out that sponsor contracts for long track speed skating teams tend to be long term. Insurers TVM and DSB for instance have sponsorship contracts in place until 2014. "Skating has loyal partners," Barbara Peeters of Referee Sportsmarketing is quoted as saying.
But the main reason appears to be the loyalty of the fans. "Skating is not a sport, but a madness," the TVM team's manager Patrick Wouters said.
And what may also help is that skating matches generate an enormous amount of exposure. Whereas the most popular sport, football, is behind a pay wall with only an hour of summaries shown on public television, long track speed skating is shown 120+ hours a year. With only a few companies sponsoring the sport, logos tend to be on screen for a long time.
Tags: crisis, skating, speed skating, sponsoring