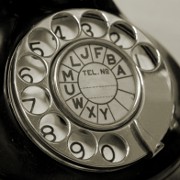 A type of crime that I had not heard of before is that Dutch teenagers are being forced by peers to buy them expensive mobile phone subscriptions. Back in February consumer watchdog show Kassa reported that this sort of thing happens on a large scale.
Stores that sell these subscriptions tend to close their eyes to this problem. Arnoud Engelfriet reported two weeks ago that in a surprising verdict, a judge said that even though they are not a party to the crime, telecom companies can still not hold the victims to these crimes to the contracts they entered into.
An eighteen year old girl from Rotterdam was forced under threat of violence to enter into several contracts with KPN subsidiary Telfort. Dutch law says that if you entered a contract under threat, you can rescind the contract. The court also weighed heavily that forcing teenagers to buy cellphones and mobile subscriptions is a common enough practice that Telfort should have been suspicious, especially now the victim bought five subscriptions at five different stores in a single day, which is uncommon.
(Photo by Macinate, some rights reserved)