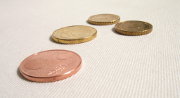 For anyone living in the Netherlands who watches Dutch television, it's not news that all kinds of American, Canadian and other foreign series are subtitled in Dutch instead of being dubbed over. And in Germany, they dub over everything.
For the first time ever, Dutch broadcaster NPO will dub a German series for adults into Dutch. The reason I mention 'for adults' is because the only dubbed programs on Dutch television are cartoons for children. Subtitling is cheaper.
The German-Luxembourg series 'Bad Banks' (yup, English title) happens to feature British-born Dutch actor Barry Atsma in a main role, which means he gets to dub himself in Dutch, the only actor able to do so, as much of the cast is German-speaking from Germany and Austria.
As well, many things had to be left in English and French, which apparently makes the whole experience sound like a language course. Then again, if I can watch Norwegian series like 'Okkupert' ('Occupied') with Norwegian spoken, some English, French and Russian with Spanish subtitles, then Bad Banks should be fine. And if this experiment works out, the NPO will dub more series. It's interesting to read that they will have the money to do so.
In the late 1980s, Québec series 'He Shoots, He Scores' ('Lance et compte') was filmed in both French and English, the first television series to air simultaneously in English and French on Canadian television. They would shoot one scene in French and then shoot it again in English with the same actors.
Here's the international trailer (NSFW) for Bad Banks:
(Link: parool.nl)