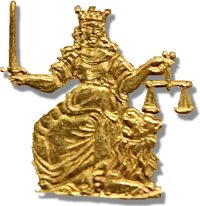 "Copyright trolls" Cozzmoss got their first victory in a court of law, where they successfully sued blogger Joffrey Vermeule for copyright infringement of a newspaper article. The court awarded 402 euro to Cozzmoss (decision, Dutch, PDF). Cozzmoss had claimed at one point well over 5000 euro in damages.
A copyright troll is a particularly heinous creature that feeds off accidental copyright infringement by those least likely to defend themselves. It seeks out such infringements and then sends bills claiming preposterous amounts of damages. In countries like the Netherlands, where courts typically claim that damages must actually be proven, the troll then offers the infringer a discount on their trumped up 'fine' in the hope it won't come to a court case. Vermeule was the first Dutch blogger to pass up on that offer.
The rise of copyright trolls in the Netherlands has led to a foundation that helps bloggers with their defense against these creatures, the Stichting Copyright & Nieuwe Media. It's not clear if the foundation played a part in Vermeule's defense, nor what part they would have played.
Link: Marketing Facts (Dutch). Image: stolen off the internets, arrr! (Actually, it's in the public domain.)