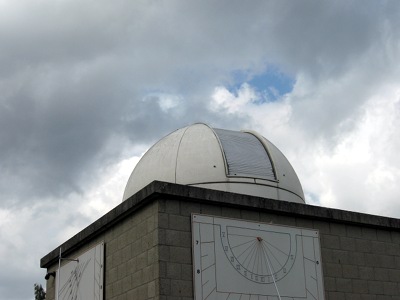 Dutch UFO reporting website www.ufomeldpunt.nl was swamped with more than 150 sightings, with fervent UFO spotters describing a "bizarre train of stars or lights moving across the skies at constant speed".
Instead of anything alien, it was a string of some 60 satellites launched by businessman Elon Musk's SpaceX hours earlier as part of its 'Starlink' constellation. A lot of Dutch folks staring at the sky had no clue this was going to happen, so you can imagine the commotion it caused.
One of SpaceX's Falcon 9 rockets blasted off from Cape Canaveral in Florida last Friday, and an hour later began releasing the satellites at an altitude of 450 kilometres. The satellites then had to separate and use their thrusters to take up their positions in a relatively low orbit of 550 kilometres. Starlink will become operational once 800 satellites have been activated, which will require a dozen more launches.
Dutch astronomer Marco Langbroek noted on his blog that he calculated where the satellites would be orbiting, and waited with his camera. The result is a spectacular one: a string of bright dots flying across the sky, prompting people to report UFOs.
Here is Langbroek video of the event:
(Link: phys.org)