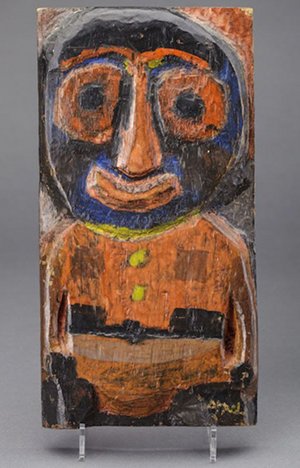 The Dutch version of British television show 'Antiques Roadshow' called 'Tussen Kunst en Kitsch' ('Between Art and Kitsch'), has kicked off their new season with the discovery of an early work by Dutch artist Karel Appel made around 1948.
The artwork features the relief of a child figure made out of a door and was bought on the Waterlooplein flea market in Amsterdam probably from Appel himself. The owner paid 5 guilders (2,30 euro) for it and is worth somewhere between 20,000 and 25,000 euro. At that time Appel was quite broke and used materials from around the house to create his works.
In 2012 we wrote about a warehouse with 400 works by Appel found in the UK.
(Links and photo: deredactie.be, web.avrotros.nl)