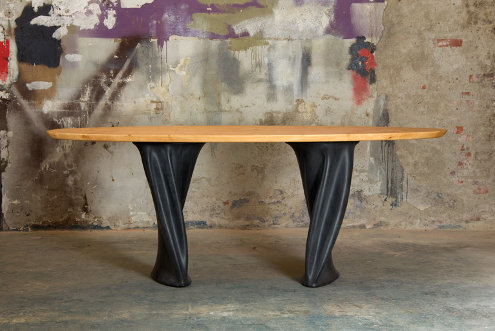 Wout Wessemius likes to use rubber in structures. His website showcases tables, chairs, sofas and even a log cabin made of rubber, or least covered with the stuff.
This table, called the Chapli, has two twisted rubber legs with a frame of steel and a wooden top. It is also available as a smaller model with a round top and one leg. Pricing seems to be unavailable, dimensions can be altered on demand.
According to House of Design, Wessemius sources a lot of his materials at the junk yard.
(Link: Trendhunter. Photo: Wout Wessemius)