DJ Tiësto plays in airport luggage hall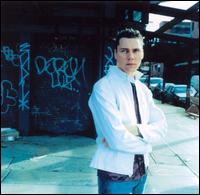 On Friday 16 March, DJ Tiësto will be spinning tunes in the new luggage hall at Schiphol airport. The DJ from Breda has already sold 2,400 tickets to fans who did not even know where the gig was to be held. Although the hall has not yet officially been opened, the 'concert' will last four hours, marking the beginning of the 'Elements of Life' world tour. Tiësto will also 'perform' in the Gelredome in Arnhem, the date of which will be announced on Friday.
(The quotes are a veiled reference to the Dutch tax folks who consider some DJs as 'performing artists' who can deduct costs, but other DJs as just some 'people spinning records'.)
(Link)
No Comments »
No comments yet.