Gouda from the Sahara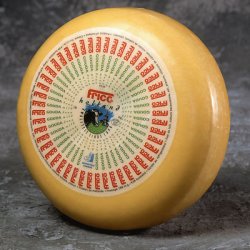 In September, the first ever cheeses from a new cheesemaker in the Moroccan town of Jerada, located in the middle of the Sahara desert, will be made and sold. Company owner Montassir Menouar completed his training in the Netherlands in Stolwijk, South Holland. The project, back by an association called Human Force, wants to help increase work perpectives in North Eastern Morocco. On April 19, Menouar will be saying good-bye to his teachers in the presence of the Ambassador of Morocco.
I think I saw bits of this on TV5 (Francophone television – Mr Menouar speaks French). Mr Menouar said he thought learning such a trade would help him provide for his family.
(Link: zibb.nl)