DJ Tiësto opens his own restaurant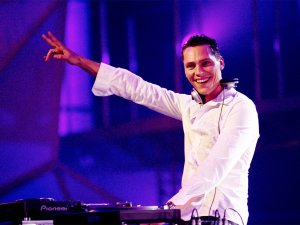 In June, world-famous DJ Tiësto will be opening his own restaurant on the Reguliersbreestraat in Amsterdam. DJ Tiësto (we'll call him Thijs) loves cooking as well as spinning records. The restaurant will name the dishes according to his greatest hits, so you can order a 'Flight 643' and a 'Traffic'. The chef is not yet known, but apparently he is very creative.
(Link: Blik op nieuws)
No Comments »
No comments yet.