Dutch women don't get depressed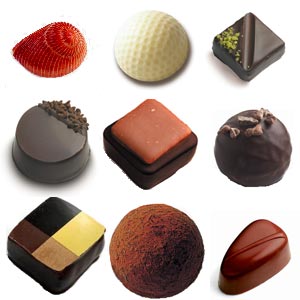 In a riff on the book 'French Women Don't Get Fat', a book that explains how French women manage to avoid the treadmill of the gym by skipping along merrily from marché to marché carrying delightful baskets full of good wholesome food, (Dutch! female!) psychologist Ellen de Bruin has published a book called 'Dutch Women Don't Get Depressed'. The review in the International Herald Tribune seems to be toggling between the ideas that on the one hand the book is a parody, on the other, a serious work.
So why don't Dutch women get depressed? The review hints at many a contorted explanation, dragging in several stereotypical views of Dutch society. Gay marriage gets a look in (suggesting the Dutch desire for family building) as does the Amsterdam Red Light District (suggesting sexual freedom). And an important element seems to be that Dutch women don't feel the stress of the need to seduce, and instead dress in lumpy, gender-blurring clothes that are ideal for biking along windy canals.
Meanwhile English (female!) columnist Sarah Sands first discards the suggestion that an English version should be called 'Why English Women Don't Get Laid', then gets bitter:
This is also a country that embraces euthanasia. All those elderly parents in old people's homes must feel nervous about family visits. And if we have discovered the correct social conditions for human happiness, they are fragile. The cultural clash between Islam and the secular West has been fought ferociously on Dutch soil.

The main problem with this book is that it does not have the obvious appeal of French Women… Many of us would like to be French, at least on the outside. With respect, how many of us wish to be Dutch?
You tell 'em, fatty! 'Ere, have some Belgian chocolate.
7 Comments »