More monkey business in Rotterdam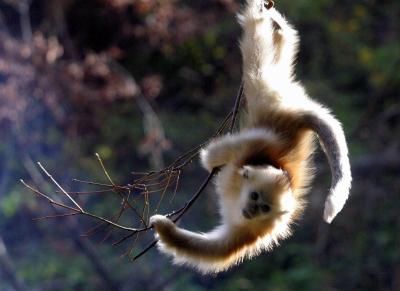 A passer-by in the Arent van 's Gravensandestraat in Rotterdam had to first rub his eyes before he could believe what he was seeing swinging in a tree: a small ape was hiding in one of the branches.
The police do not know where the ape comes from or what type it is (hey, it's not a gorilla!). They've had to dispatch an 'ape specialist'.
Although it's cute, it feels like someone let him out of his cage by mistake.
(Link and Photo: gelderlander)
2 Comments »
Escape has become a meme among monkeys at the Meuse mouth.

Comment by Branko Collin — June 13, 2007 @ 12:30 pm

How drol!

Comment by Orangemaster — June 14, 2007 @ 4:06 pm