Grease musical show stopper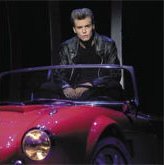 For the second time in recent history, a performance of the musical Grease in Eindhoven was stopped due to an on-stage accident. Actor Nélo Schelle made a wrong move and fell from about 1.5 m. He's fine, but that was the end of the show.
Last accident, the Grease car drove off the podium right into the orchestra pit.
(Link: rtl)
No Comments »
No comments yet.