Man steals woman's underwear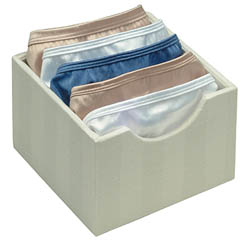 A 20-year-old man from tax capital Apeldoorn, Gelderland was accused of stealing underwear from a 40-year-old woman's home while working there. The woman noticed the missing goods after the man left her house one day, according to the police.
After her discovery, she called the man's boss and had him taken down to the police station. The man had about 10 pairs of her undies in a bag. He was put in a cell; the woman is pressing charges.
(Link: bisnis)