Dutch agency produces SUV advert with electrocuted dog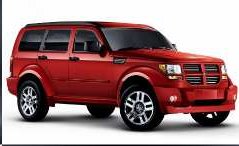 Chrysler Group apologized for an advertisement that showed a dog being electrocuted beside its new Dodge Nitro sports utility vehicle. Dutch advertising agency BBDO Netherlands produced an advert in which a dog is electrocuted after urinating on a Nitro's wheels. The advert, which ends with the dog going up in flames, has the tagline "charged with adrenaline". According to Chrysler, the advert was placed exclusively on the Internet. The company said the advert included "fictional yet inappropriate treatment of an animal" and said it was "in extremely bad taste." So is the car design-wise, according to many car blogs.
By now, it it said to have been removed from YouTube, but I'm sure it's floating around somewhere, virally. If anyone has a link, please post.
Update: And here we are. Thanks, Adamus!
Nitro kills dog
(Link: ninemsn.au)
2 Comments »
Ask and thou shalt receive:
http://jalopnik.com/cars/ad-watch/dodge-nitro-kills-dog-makes-us-cry-a-little-280059.php

Comment by Adamus — July 26, 2007 @ 2:44 pm

Our cars are so bland, we need to kill dogs to sell 'em?

Comment by Branko Collin — July 29, 2007 @ 2:56 pm