First-ever addiction study for Dutch doctors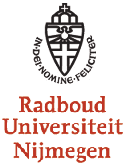 The Radboud Universiteit Nijmegen has started an addiction study programme for doctors, the first specialised study option of its kind in the country. Some 18 general practitioners have been accepted and six more are on a waiting list. The addiction doctor study option is a two-year post-doctorate study. Institutions in the addiction care sector have pushed for this study. Some time next year, psychologists who work with addicts can specialise in addiction, as now many of them do not have the medical background to treat people with addictions to alcohol, drugs, medication and gambling.
(Link: De Gelderlander)
No Comments »
No comments yet.