Boy arrested for "stealing" virtual furniture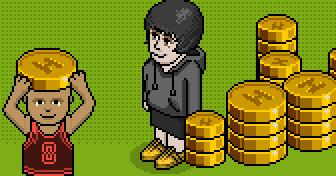 The police in Amsterdam have arrested a 17-year-old boy at an undisclosed date for removing virtual furniture from other people's accounts in the virtual community Habbo Hotel. According to the police of Amsterdam-Amstelland (Dutch) the suspect hails from Breda. Four more suspects, all 15 years old and from Gennep, have been questioned. The police are charging the five with computer trespass, theft, destruction of data and buying stolen properties, although the article sums up the case as one of fraud. This is the first time people have been arrested in the Netherlands for stealing virtual goods. The police received reports from five victims.
Habbo Hotel is a commercial online community for teens. Members can go to chatrooms and buy furniture, called "furni" according to Wikipedia. The furniture can then be placed in so-called guest rooms, or traded with other members.
(Link: ananova.com)
1 Comment »
Heh, UF picked up on this one, too…

http://ars.userfriendly.org/cartoons/?id=20071119

Comment by Eric — November 19, 2007 @ 12:14 pm