Social advertising blog Houtlust becomes Osocio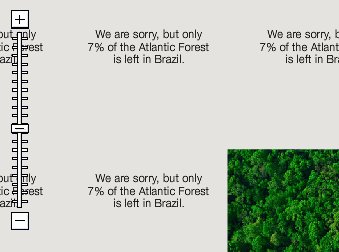 Illustration: A still from a Flash-based SOS Mata Atlântica campaign highlighted at Osocio.
The English language social advertising blog Houtlust is back from hiatus. After a re-branding it has shed its unpronounceable name Houtlust and traded it for Osocio. The concept is still the same: short, mostly graphical reviews of startling social advertising campaigns (see the example we wrote about earlier). Dutch founder Marc van Gurp has been joined by bloggers from over the world. ("Houtlust", by the way, is a name meant to evoke the image of a pleasant wooded area, and is therefore etymologically related to the more neutral "Holland", wooded land. In some Dutch areas, and indeed in Germany, the l in "holt" is still pronounced.)
No Comments »
No comments yet.