Big long blue line of water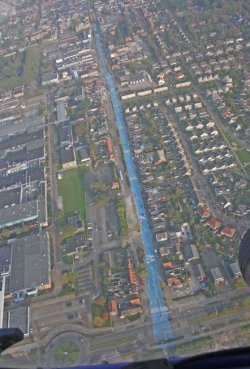 A 1 km art "installation" by artist Henk Hofstra, located in Drachten, The Netherlands. The road, which should be seen via Google Maps (Earth) soon, has the big text "WATER IS LIFE" written on it, and used 4,000 litres of paint.
(Link and Photo: haha.nu)
No Comments »
No comments yet.