Girafes currently listening to Top 2000 on the radio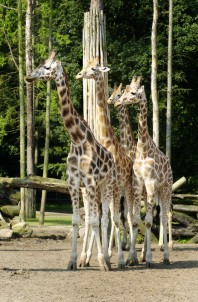 Since Christmas evening, the girafes of the Amersfoort Zoo have been tuning in to the Top 2000 hits of the year on the radio. This is the zoo's way of making sure they don't freak out when then hear the bang of the fireworks on New Year's Eve according to head caretaker, Marjo Hoedemaker.
Every day the volume is turned up a little louder. On New Year's Eve the music will be so loud that the girafes will not notice the sound outside the zoo. The music will be switched off three hours after midnight. Other animals in the zoo apparently don't react to the bid loud bang of fireworks.
No Comments »
No comments yet.