English words no longer automatic trademarks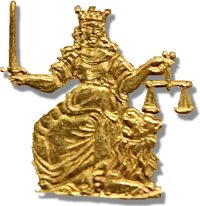 Visitors to the Netherlands have noticed the phenomenon before, but now a judge has confirmed it: English has become common in the Netherlands. So common, that the use of an English word in a trademark no longer makes that trademark automatically unique. The owner of the "Runner Hardloopcentrum Groningen" trademark found this out last year when it tried to stop a competitor from trading under the name "Runnersworld" through the courts.
Having a trademark means that you are the only one allowed to use that word or phrase for selling your products or services. To avoind stifling commerce, words common to a certain trade cannot be trademarked. If you are a glass fitter, you cannot trademark the word "glass fitter," because that would mean other glass fitters would infringe upon your trademark as soon as they described their commercial activities.
In 1993 the same parties stood in front of the same bench, and the judge then held that the two brand names were confusingly similar. But the Groningen court now finds that the Netherlands have changed. According to the judgement published by Book 9 (Dutch) "running" is a now a common enough word in the Netherlands to describe, er, running. The 1993 winner lost.
Via the Iusmentis Blog (Dutch).
No Comments »
No comments yet.