Light reading light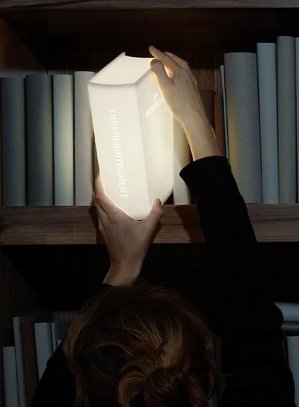 Ad agency Studio Meiboom in Harderwijk came up with this lamp in the shape of a book.
"The Enlightenment is made of white acrylic glass. It is 24 centimeter high, 17 centimeter wide and 8 centimeter deep, and is supplied with a 9 watt compact fluorescent lamp."
"The purchase price is 89 euro. Ten percent of this goes to charity."
No Comments »
No comments yet.