Dutchman bikes to Beijing for the Olympics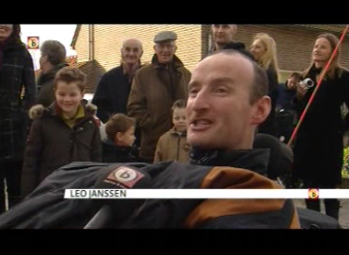 From the small town of Empel, Brabant all the way to Bejing, China some 12,000 kilometres down the road, 40-year-old Leo Janssen plans to bike his way to the Olympic Games in five months. His travels will take him through Germany, Poland, Ukraine, Russia, Kazakhstan and China. A huge fan of the Olympics, in 1992, Leo walked to the Olympics from Empel to Barcelona. In 1996, he simply flew to Atlanta (perfectly understandible), although in 2000 he tried to reach Sydney by bike. In 2004, he took it "one step further" by using a step bicycle to make it to Athenes and this year he's using a recumbent bicycle.
(Video link: depers.nl)
No Comments »
No comments yet.