Sonja Bakker, the 90 million euro woman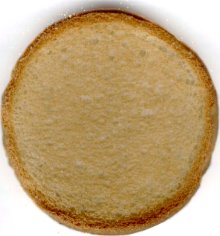 When weight-loss icon Sonja Bakker touches something, it turns to gold. FEM/Business reports that brands that were recommended by Bakker had an increase in turn-over of 62 million euro last year. The old-fashioned, but typically Dutch beschuit—a crispy round dry biscuit served at breakfast with sweet sprinklings or strawberries—saw an increase in sales last year after a thirty year downward spiral. Bakker has also sold 2.2 million copies of her four books, almost overtaking J.K. Rowling of Harry Potter fame, and grossing 28 million euro.
(Illustration by Serassot, distributed under the terms of the GNU Free Documentation license, Version 1.2.)
No Comments »
No comments yet.