Colour photos of WWII soon online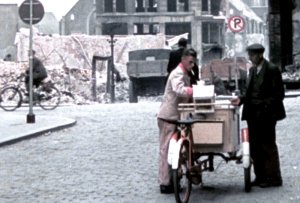 The Netherlands Institute for War Documentation in Amsterdam has been given 1,500 colour photos from WWII by Alphons Hustinx, a rich photographer from Roermond, Limburg who used the rare technique at that time of colour slides. When we think of photos from WWII, we usually picture black and white images, but this new collection will actually add colour to an otherwise grey era.
The entire collection will be available for viewing online at the end of April.
(Link and photo: rtl.nl)
No Comments »
No comments yet.