Rem Koolhaas to design Prada museum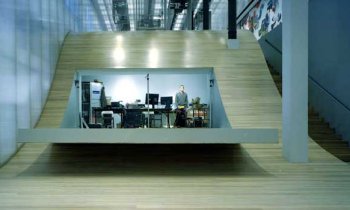 Dutch architect Rem Koolhaas has been asked to design a museum for Prada's art collection, according to the website of Office for Metropolitan Architecture (OMA), Koolhaas' architectural firm.
Designer Miuccia Prada and her spouse Patrizio Bertelli have bought hundreds of modern art pieces over the years and need a place to display them. They have found a place in Milan where Koolhaas is going to design three new buildings, including a tower with exhibition halls. Koolhaas has already designed the Prada flagship store in New York City (see photo).
(Link: gelderlander.nl)
6 Comments »