Bicycle tunnel as racetrack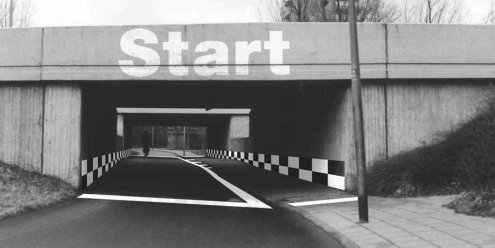 Here is a proposal for a temporary solution for an ill lit, scary little bicycle tunnel in Zoetermeer, until the city would have the time to fix it for real. Artist Supergoed (super good) suggested that people go through it as quickly as possible. Hence the race track feel. Both entrances have the word "Start" over them.
Via Trendbeheer (Dutch).